Headquarters and Factory
The Headquarters' building has functions of crystal growing and precision polishing in addition to head office functions such as Administration Dept. and Sales Dept. It is the strategic base of YCC to focus on 5G and IOT era.
YCC promotes manufacturing of innovative wafers to satisfy wide range of customers' needs with collaboration of Headquarters and technical development function at Centrair R&D Center and Factory.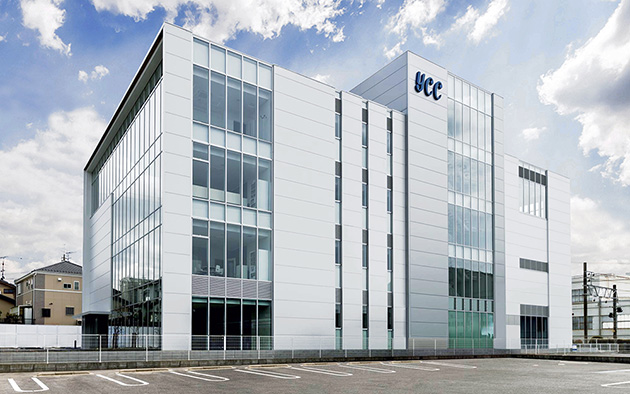 Facility summary
Location
1123 Tsunoda Sango-cho Owariasahi-city Aichi Japan
488-0012
Addresses
TEL +81-561-53-5111
FAX +81-561-53-5115
Site area
2,276.63m2
Floor area
3,673.64m2